OU-JLIC at Cornell's Dodgeball Tournament 2020!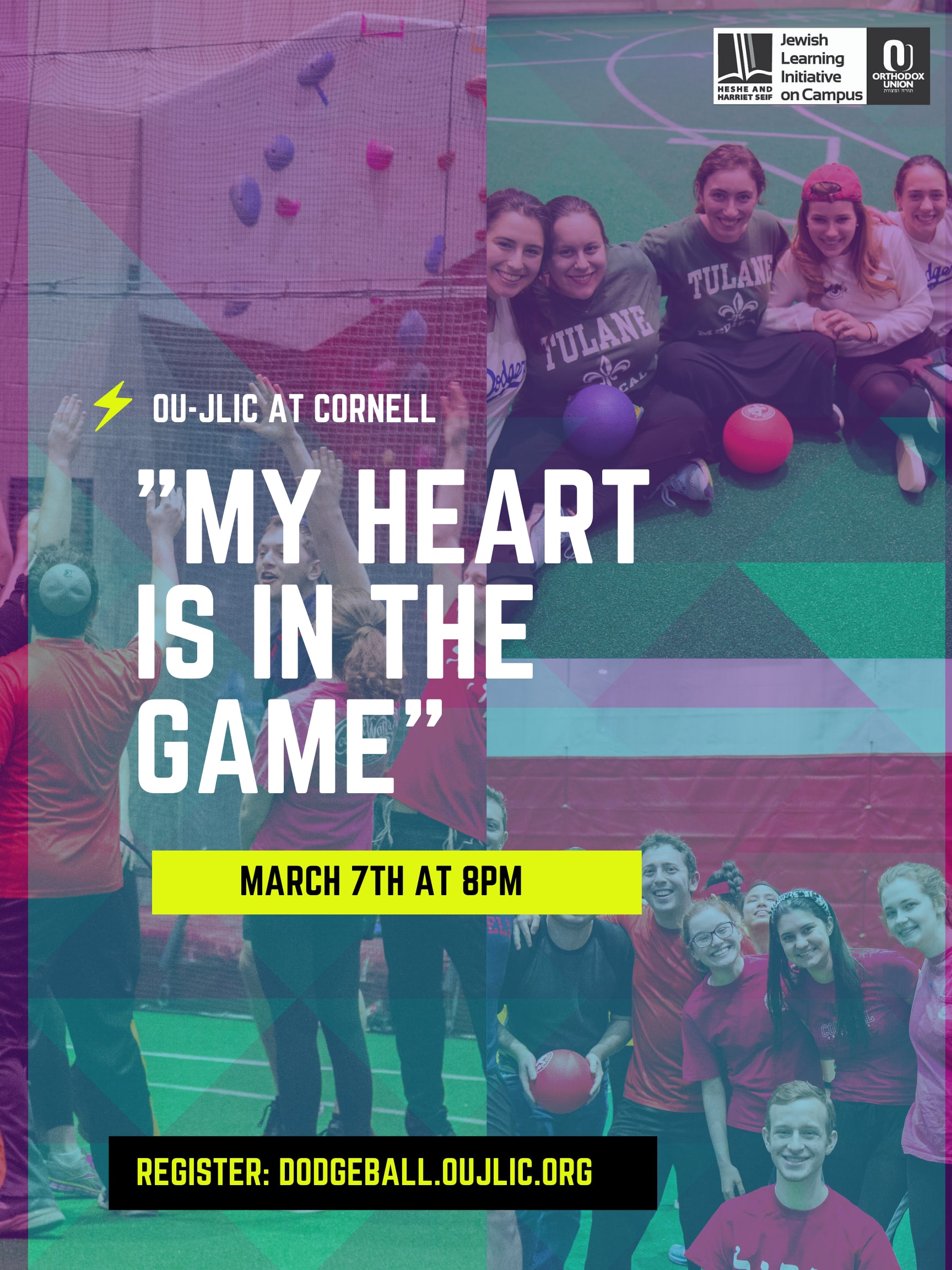 Your support for OU-JLIC at Cornell helps us run our shiurim, chavrutahs, shabbat meals, holiday programming, onegs, and grade dinners.  We greatly appreciate your donation to help ensure the continuity of OU-JLIC at Cornell.
The second annual OU-JLIC at Cornell Dodgeball Tournament is a two-fold competition.  The team that raises the most money will have a BBQ dinner at the Kasdan's house, and the team that wins the dodgeball tournament will get to go to Friendly's for ice cream with the Kasdans!